Preventing Concrete Surface Delamination in Floors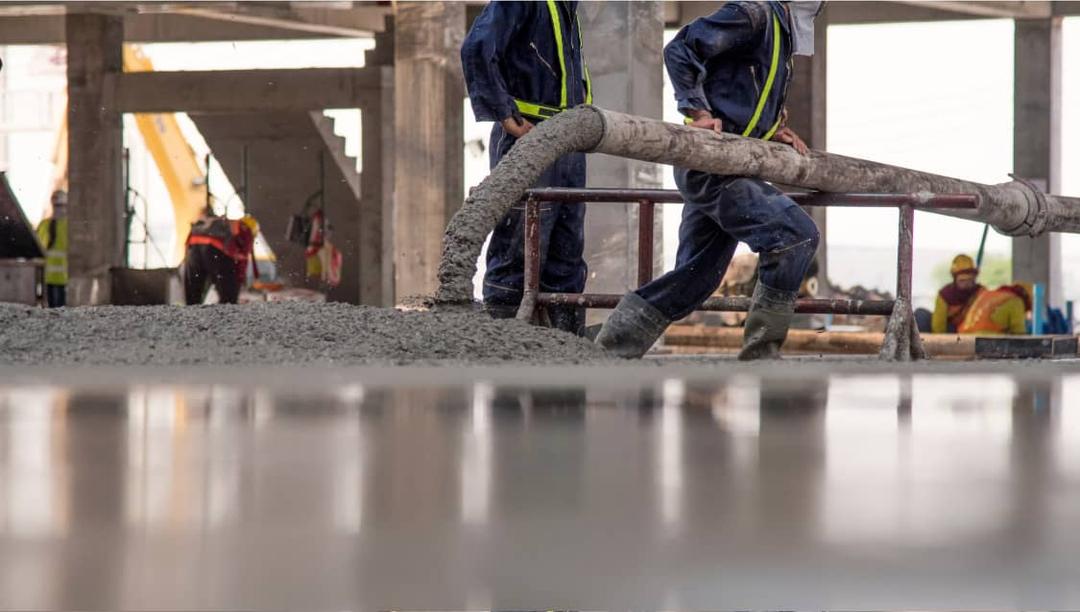 Last Updated on August 31,2023
When it comes to concrete floor construction, preventing concrete surface delamination is most important and critical concern. Delamination, the separation of layers leading to weakened zones and surface defects, can compromise the durability and strength of the entire structure.
But at
Midas Concrete Floor Solution
, we understand the significance of quality control in all concrete flooring projects like FM-2, FM-1, DM-1,steel fiber-reinforced concrete (SFRC) projects and all other conventional projects. In this article, we explore the primary concrete delamination and provide key strategies to prevent it, ensuring the integrity and longevity of your polished concrete flooring.
Learn Effective Strategies to Prevent Concrete Surface Delamination in Floors
Concrete surface delamination is caused by various factors and each factor plays a different role in the prevention of delamination. By looking at each factor, we can then elaborately understand the direct solution to it.
Timing of Finishing Operations:
Proper timing and methodology are crucial for finishing concrete slabs. Specialist contractors play a vital role in ensuring the right approach. Documenting these operations meticulously can reduce disputes related to concrete surface delamination. Similar to the documentation of concrete delivery, documenting the material supplied and timing of discharge, detailed documentation of areas being finished can contribute to prevention efforts. Moreover, it is essential to avoid sealing the concrete surface before the completion of the bleeding process, particularly when dealing with concrete mixes high in cement or sand content, as they tend to bleed more easily.
Monitoring Air Contents:
While industrial floors typically do not require air entrainment, monitoring air contents remains essential to ensure the effectiveness of defoaming action in modern chemical admixtures. Concrete plants traditionally conduct control and monitoring of air contents after initial batching and mixing. However, in cases where concrete delamination causes are a major concern, supplementing plant-based testing with limited site-based testing is recommended. This becomes particularly important when using new chemical admixtures or materials that may interfere with defoaming agents.
Bleed Control:
Concrete mix designs should have the robustness to account for less-than-optimal construction practices. Adequate bleeding of concrete should not be reduced below a certain threshold level, as it protects the surface and provides an indication of finishing timing. Modern concrete mix designs have progressively reduced bleeding by utilizing chemical admixtures to limit drying shrinkage and enhance strength. It is important to note that the minimum level of bleeding required for industrial slabs varies depending on the application and environmental conditions. Therefore, undertaking appropriate trials on concrete mixes becomes crucial, ensuring the characterization of bleeding in specific applications.
Enviromental Factors:
Delamination issues are more prevalent or occur more in situ concrete, where the environmental conditions are less likely controlled compared to precast concrete. Direct exposure of the concrete surface to factors like temperature, wind, and humidity fluctuations increase the chances of delamination occurring. These dynamic processes can impede finishing operations that additionally require significant adjustments in timing across large slabs. An effective measure to reduce environmental influences would be to construct the walls and roof first before placing concrete for the floor, moderating the ambient conditions. However, it's also important to consider the climate conditions created within the large buildings due to draughts and temperature variations that are caused by openings.
Concrete Design:
Finally, a good concrete mix design plays a crucial role in preventing delamination. Several factors need to be considered, including air content, water-reducing admixtures, water-cement ratio, cement content, fines content, concrete temperature, and consistent slump limits. These limitations only ensure reasonable bleeding of fresh concrete, but they also happen to affect other properties such as workability, strength, and drying shrinkage. Hence, by carefully controlling and moderating these factors, the risk of delamination can be significantly reduced to ensure the durability of a polished concrete flooring.
Why Choose Midas Concrete Floor Solutins?
There are many reasons as to why one should choose us at Midas Concrete Floor Solutions. We offer :
Considerable Expertise: Our team comprises skilled professionals with extensive knowledge and experience in concrete floor construction to take on the many challenges with effective prevention techniques.
Cutting-Edge Technology : We leverage the power of latest technologies, that includes laser screeding and advanced curing methods, in order to deliver superior results compared to any others.
Quality Assurance : Our steady commitment to quality ensures that your concrete floors are built to last for a long time, that is free from any surface delamination issues.
Customized Solutions : Since each project is unique, we tailor our solutions to the specific needs and challenges of your construction project. By doing this we cater to your individual needs and effectively meet your desired results.
Conclusions
So by now we must understand how preventing concrete surface delamination is vital to ensure its longevity and structural integrity. By taking into consideration the various causes of delamination and implementing the preventive measures discussed, you can safeguard your construction projects. This is where
Midas Concrete Floor Solution
comes into play as an expert in super-flat flooring services. We are committed to providing high-quality solutions to prevent delamination and promote durable, polished concrete floors. With our sincere attention to timing, monitoring, bleed control, environmental considerations, and concrete design, you can now seamlessly achieve resilient and long-lasting concrete surfaces.