Why Does Concrete Delamination Occur in Floors?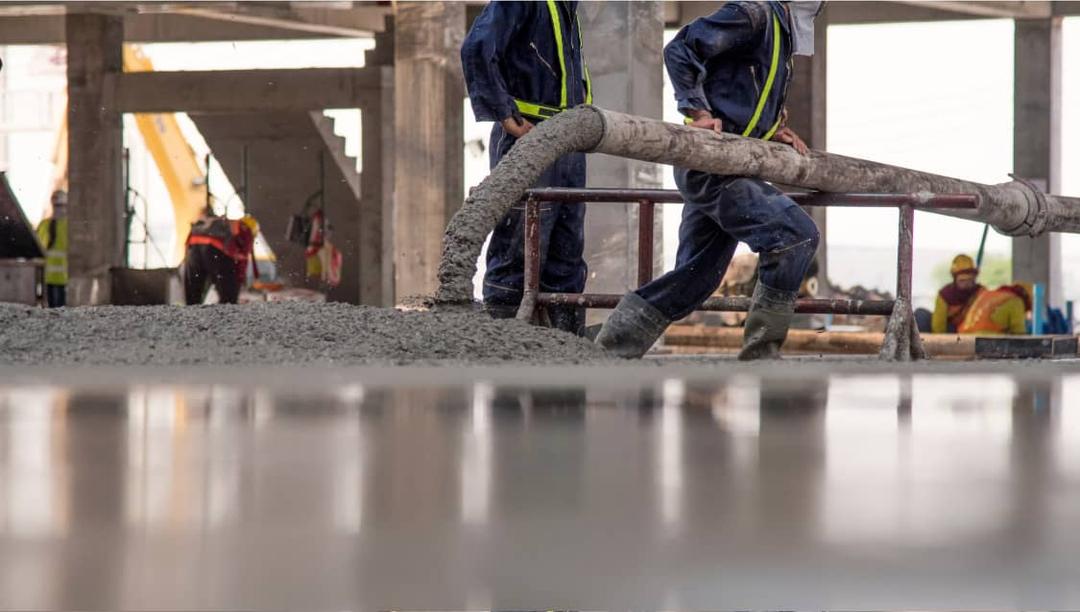 Last Updated on September 19,2023
Concrete Delamination
Delamination is generally the result of air voids or bleed water trapped under a dense polished concrete surface that creates zones of weakness. These surface defects can be caused by several different factors and mechanisms including premature finishing, excess air, delayed finishing, surface crusting, unusual bleeding, poor concrete quality control, etc
Therefore, we at
Midas Concrete Floor Solution
, are here to help you understand these causes and prevent them at an early stage. By elaborating on each cause of
concrete delamination
, we can help you to have full quality control over
steel fiber reinforced concrete floors
and ensure the durability of your concrete floors.
The Primary Causes of Concrete Delamination
Premature Finishing
One of the most common reasons behind concrete delamination in floors is premature finishing. Sealing the concrete surface too early with dry shake hardeners or cement paste inevitably leads to delamination. When the air and bleed water beneath the surface do not have enough time to escape, they become trapped, resulting in shallow delamination. Allowing sufficient time for proper moisture evaporation before finishing is essential to prevent this issue.
Delayed Finishing
Using cement-based dry-shake toppings on the surface requires adequate moisture for the hydration process within a minute of application. If the concrete surface is dry due to delays in finishing, crosswinds, direct sunlight, or high temperatures, delamination becomes more likely. Adverse weather conditions and the addition of water to the surface to achieve desired flatness and finish can exacerbate this problem.
Excess Air Content
Trowelling concrete with excess air content can cause the accumulation of bubbles, forming weak zones typically located 5-10 mm from the surface. Initially, concrete may contain various air bubble sizes, including large entrapped air bubbles, medium-sized mix bubbles, and micro-sized entrained air bubbles. High-intensity compaction during floating removes larger bubbles and depresses smaller ones from the surface. The presence of air may also contribute to late bleeding, where trapped bleed water is released when finishing machines apply pressure to the concrete surface.
Surface Crusting/Top-Down Stiffening
Rapid stiffening of the top layer due to wind, warm surface conditions, or cold base with warmer exposure can cause delamination. When the interior concrete continues to bleed while the top layer stiffens, surface crusting occurs. Different aggregates and strength grades in concrete result in varying bleed rates. To protect the surface from plastic shrinkage cracking, concrete mixes should be designed with a steady bleed rate.
Unusual Bleeding and Setting
Concrete mixes containing additives like fly ash may exhibit different bleeding rates and require different timing for finishing. Chemical admixtures causing rapid stiffening can shorten the window of finishability. Delamination mechanisms in such cases resemble those of premature finishing, with bleed water getting trapped beneath the cement skin at a depth of less than 5 mm. Late bleeding, characterised by interrupted normal processes, may reactivate bleeding when the surface is worked, potentially due to excess air voids.
Insufficient Moisture Content in Concrete
To complete the hydration or chemical reaction of cement, concrete requires approximately 38% moisture content. Admixtures are used to maintain this property and sufficient workability. In the case of topped dry-shake, a cement-based powder absorbs moisture from the concrete surface to complete its chemical reactions. If there is insufficient moisture (bleed water) on the surface, the dry-shake cannot complete its chemical reaction, leading to delamination issues.
Previous Surface
The presence of a proper vapour barrier beneath the concrete floor surface helps prevent unplanned cracks and improper finishing. However, damage to the vapour barrier due to regular vehicle movement or low-quality materials can cause certain areas of the concrete to stiffen quickly, resulting in unplanned finishing or patchy delamination.
Concrete Design Aspects
While considering the risk of delamination, it is essential to address concrete design aspects. Relying solely on prescriptive limits for concrete mixes supplied for floor slabs may oversimplify the issue. Delamination is not solely a material issue, as various factors contribute to its occurrence.
Concrete Delamination in floors can occur due to one of these factors alone or a combination of two or more factors together. Understanding these causes enables professionals to implement preventive measures and ensure the longevity and quality of concrete floors. With proper construction practices, careful material selection, and attention to these factors by adhering to the best practices, delamination can eventually be mitigated, resulting in resilient and long-lasting concrete surfaces.